July 19th, 2022
6:00 – 8:00 pm CET | 12:00 – 2:00 pm ET
Try challeging WebCrow with AVCX American Crosswords puzzle and Italian Crosswords puzzle!
Crossword puzzle experts and enthusiasts will challenge WebCrow 2.0 on July 19 as part of the WCCI 2022 Conference, the IEEE World Congress on Computational Intelligence.
Would you like to join the competition?
To participate in the event "AI vs Human: Can you compete with WebCrow?"
Click here or send an email to webcrow@unisi.it
---
There are two ways to participate in this event:
Classroom participation
WCCI 2022 Conference
Location: Mantegna Room SA3 (for presentation) and Giotto Room SA3 (for participants once the challenge has started), 3rd floor, Congress Centre Padua, Italy.
Participation is free but space is limited. Submit your reservation by enrolling on the gaming platform.
A laptop, tablet or smartphone will be required for accessing the gaming platform at https://webcrow-arena.diism.unisi.it.
Online participation
You can participate online by accessing the game platform at https://webcrow-arena.diism.unisi.it.
---
Crossword puzzles are available thanks to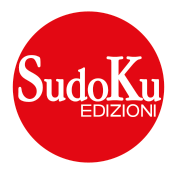 ---
Challenge details
At around 6:15 pm CET, 12:15 pm ET, two parallel challenges will take place:
Italian crossword puzzle challenge
American crossword puzzle challenge
Each of the two challenges will involve solving 3 crosswords:
a demo crossword puzzle for becoming familiar with the gaming platform
a crossword puzzle valid for the ranking: medium/easy difficulty
a crossword puzzle valid for the ranking: medium/hard difficulty
The demo crossword puzzle will have 5 minutes resolution time limit. No score will be assigned and it will not contribute to the ranking.
The other two crossword puzzles valid for the ranking will have a maximum resolution time limit of 15 minutes.
The crosswords will be proposed in sequence with some time latency. Thus, it will be possible to participate in both challenges.
The challenges will officially close by 8:00 pm CET, 2:00 pm ET.
---
Ranking and awards
There will be free gadgets and subscriptions for all participants, and the first runners-up will receive Amazon vouchers for a prize pool of €400, €200 for each crossword challenge.